August 1st, 2018
[caption id="attachment_45" align="alignleft" width="338"]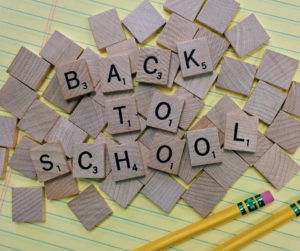 It's that time again...[/caption]
Back to school preparation can be a tedious task!   There are so many items to purchase for the upcoming school year, schedule to plan for the fall and getting to all your doctor's appointments before school begins.
When planning your back to school check list, don't forget about your dental preventative care appointment.  Preventative care is more than "getting your teeth cleaned."  At NJDC we believe in a thorough approach to dental prevention starting with reviewing your medical history, assessing your oral health, performing multiple screenings for oral cancer and dental diseases, and creating a custom care plan to suite your dental needs for the best long term dental health.
Furthermore, our dedicated team at NJDC believes in the link between oral health and systemic health; regular preventative care appointments can help impact your body's ability to stay healthy.
Don't forget to include scheduling your preventative dental care appointment on your back to school check list!  Call us to schedule your appointment today!  (973)627-7934